YOU GUYS! We have a place to live. A house to actually live in. I'm dying with excitement/relief. We're not able to move in until June 17 which kind of complicated things but I found this really awesome site (I may be behind the times here, I don't know) called
airbnb.com
Essentially it's people renting out their own homes, properties, apartments, whatever when they're not there. It's so much cheaper than a hotel and is just more...homey.
Anywho. We'll be living in a little house in Alberta Arts District until May 8, and thank you so much to
Jen
for the lead on the place! I mean seriously, how cute is this: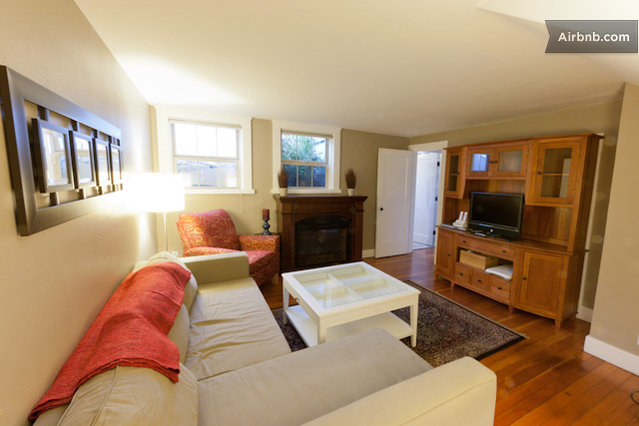 I'm sad this place wasn't available the entire time up until June 17 when we move into our house, but we found another place to stay until then that is equally as cute. It's located near the Pearl District and is bound to lead to lots of adventurous outings with my boys.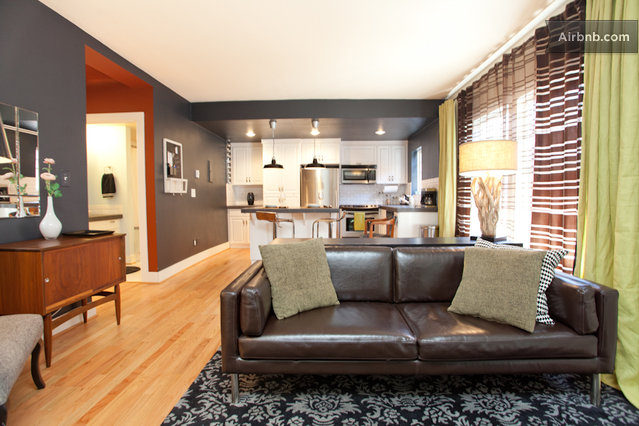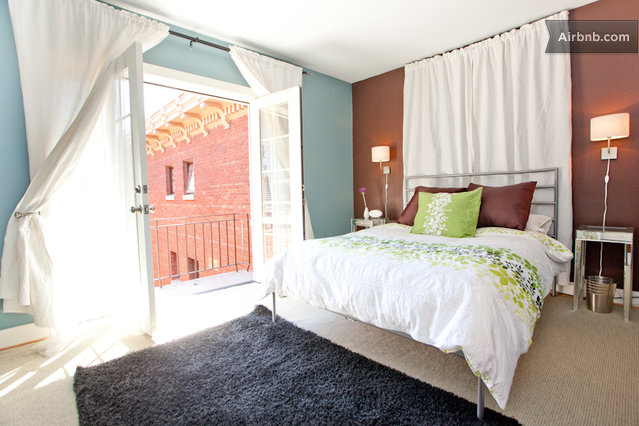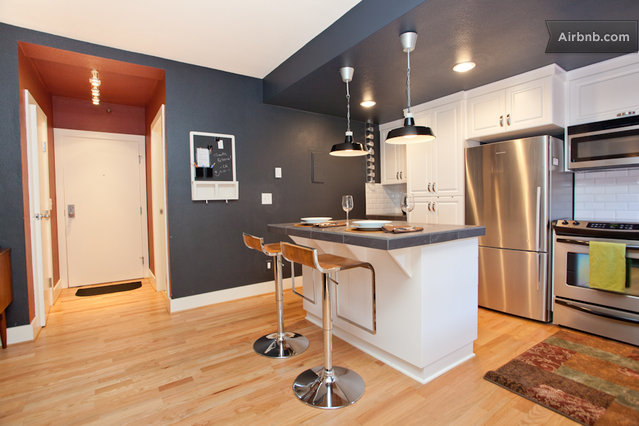 My only concern with this place is the balcony off of the bedroom. I'm currently thinking of ways to block the door off completely as well as lock the door so the dudes can't even THINK about trying to get out.
After all that fun moving and adventuring we'll be able to FINALLY move to our cute little house that I can't wait to tell you guys all about. If you can't tell I'm elated to finally have this decision making process over with. Portland, you made it kind of tricky to move to you....but you can't outsmart me.