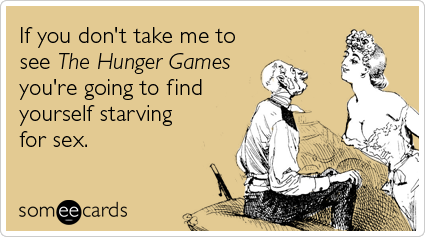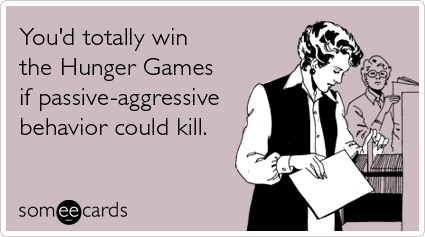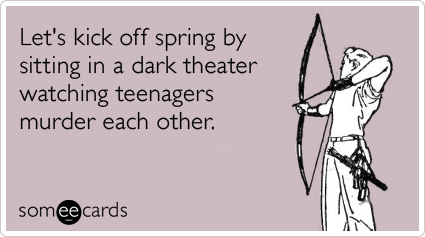 It's killing me I can't see the movie until SUNDAY!!! I'm currently working through the 3rd book. I feel like Hunger Games are the cool, less guilty pleasure version of Twilight. Because I think guys are cool with reading them, and they're also way less cheesy and teenage girlish. And written WAY better.
Also, I'm not sure what I think about the guy they cast for Peeta. I've envisioned him as a bigger guy. Kind of weird seeing him in trailers as smaller than Katniss. I also have a not-so-secret crush on Lenny Kravitz so I'm excited to drool over him as Cinna.
"Insert cheesy hunger games line here."