In Igbo, Tochi means "Praise God".
We gave this middle name to Julian, and I thank God every day for this little boy.
I'm thankful for his determination.
I'm thankful for his playful spirit.
I'm thankful for his excitement. And this face he makes to show us when he's super stoked about something.
I'm thankful for that left foot that still turns in. It's taught me to be patient. And it's taught Julian that he can still do what his brother does, even if it doesn't look the same.
I'm thankful for his curiosity. I wonder everything that is going on in that big ole' head of his.
I'm thankful for his independence. I find myself inadvertently holding Isaiah more than Julian but not out of preference. Julian truly loves doing his own thing. I find him playing on his own a lot and it makes me so happy. I know he inherited this from me and I hope he keeps this independence. Sometimes multiples rely on each other too often or fail to leave their comfort zone. I hope this independent spirit stays with him.
But mostly, I'm thankful that I was picked to be his mom. Cheesy, I know but it really is how I feel. He's such a cool kid. I think he's going to be really interesting when he gets older. He's always done things his own way. He is hilarious. And weird.
In this photo I see a glimpse of the man he'll look like one day. So handsome. He's going to be a strong man. A man with good morals, who takes care of those around him. A protector. A man a lot like his daddy, I think.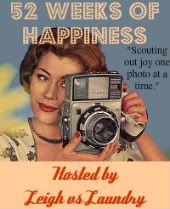 And in case you were wondering how I edited this:
Using
Paint the Moon
photoshop actions. I know I did sparkly eyes action, and something else. Sorry, I'm horrible and don't remember. I try not to do the eye touch ups on too many photos because sometimes they make the eyes look hollow or glassy. I think this one was a good pop though, in contrast to the whole picture. It would have looked really awkward if I hadn't lightened the photo though and the eyes were on the first photo.