I really tried to cut down on the amount of pictures in this post but I just love every single one of them. These two little boys are my life. They have changed me more in the past couple of years than I've changed in my entire life. The unconditional love and warmth I feel in my heart when I look at these boys is just...overwhelming. Usually I'm pretty good with words, but today I can't find them. My love for them is beyond any word I know.
Sometimes it's nice to remember how incredibly blessed we are. We weren't ready to be parents. The timing wasn't ideal. But I don't think our lives were truly complete until the boys arrived. Our lives weren't over. Having a child is like a rebirth of your own. You discover so much about yourself through your children. You get a chance to re-live life, to shape a mind, to be absolutely everything to someone.
I am so thankful and so happy and so proud that Chikezie and I made these beautiful boys.
Thank you Julian and Isaiah for letting me and daddy be yours.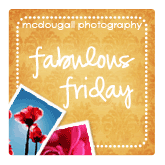 "