I took lots of random pictures this weekend and made a lot of random crap for the boys...and now you get to look at it all!
I accidentally dressed them alike! (I try not to)
Isaiah wearing a hoodie that I fear will not fit much longer..."fat guy in a little cooooat"
While chasing his bottle past the bookshelf, Julian contemplates what books he will read next.
Isaiah models a bib mama made. How sweet is his little mouth?
Julian talks to mama while she tries to get a picture of another bib she made.
Julian practices his "look off into the distance" modeling pose. (With another bib mama made)
Julian showing off his mouse ears mama made him for Halloween :)
Isaiah just got off work at his very professional job (tie required) and came home for a picture or two.
After all that modeling, Julian was tuckered out...and fell asleep drinking his bottle at 7pm last night. This NEVER happens. He always rolls to his side like this when he drinks :)
And because he was so still, I had to take a couple pictures:
How did your weekend go?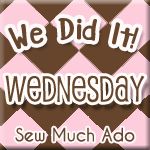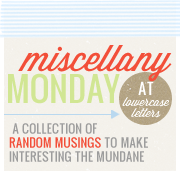 For more of my creations go here:
From Mama With Love