I haven't done any photo challenges lately. I've been WAY too busy. And yes, my next post will be to announce the Whoops winners from way back, like 2 weeks ago. I suck!
So, here are my entries for this week:
Sweet Shot Tuesdays
Isaiah resting on daddy's shoulder after waking up from a nap.
Paper Heart Camera: Touch Up Tuesday
Before
After
In A Yellow House: Art
An interactive mural of the Des Moines skyline at the Des Moines Art Festival last summer. I volunteered with this. I passed out tiles for each person draw on (chalk) and helped keep them organized. Throughout the day, the artist that drew the original painting would screw up the tiles on this mural. For an idea of how big it was, here's me pointing my tile...way up in the dome :)
Wishful Pictures: Soul Mates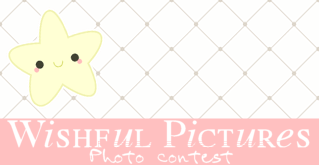 Simplicity Photo Challenge: Water
In San Clemente, CA :)
Paper Mama Photo Challenge: Brown